Hey everyone! Sorry I haven't posted lately, Ive been super busy! But I'm back, and there will be a ton of new posts and series coming up! Today I'm going to start a mini Valentines Day Series! Ive been planning this forever, and I'm so glad I finally get to share it with you!
For the next week I will be doing posts about hair, makeup, outfit, and even some gift ideas that would be great for Valentines Day! So keep your eyes peeled for those posts. In the meantime enjoy these makeup ideas for Valentines Day!
Starting with the eyes..
For a higher end option I think the Nars Douce France Eyeshadow Trio looks perfect for valentines day! It has a nice soft pink and a darker red. I think this trio would look great on the eyes!
Swatches...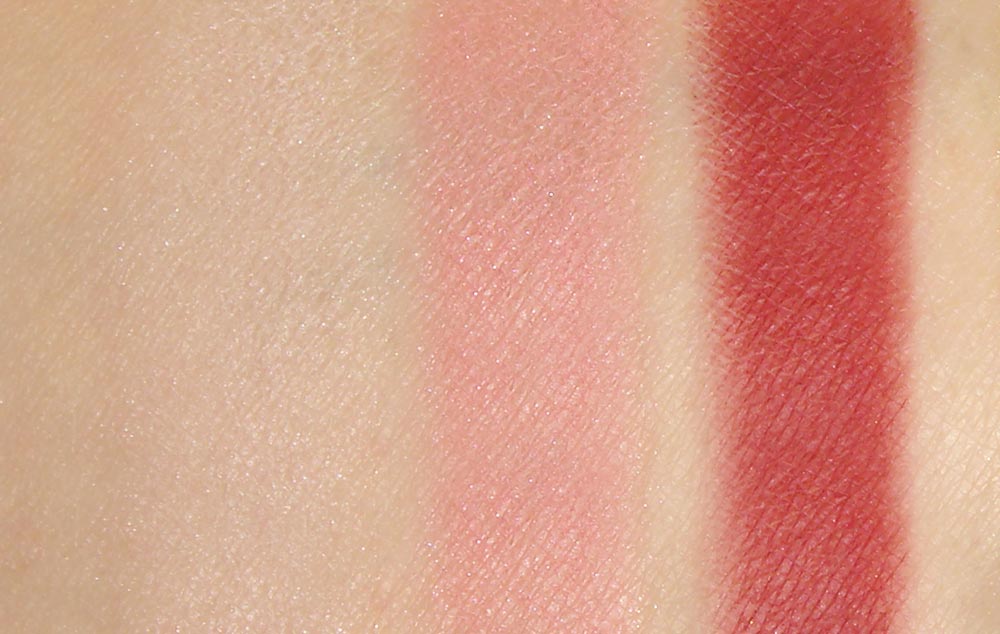 Photo from here
For a drugstore option I think the Wet N Wild Palette in "Petal Pusher" looks perfect! It has some purples and pinks. You also get a lot of options with the palette!
Now for the lips..
For a higher end option Nars lipstick in "Mayflower" looks beautiful! Its a nice light pink, so it wont over power the eyes.
Swatches...
For a drugstore lip option I have the CoverGirl Blast Flipstick Lipstick in "Pucker" it again is a light pink. But this lipstick has two ends, one color you use as your base color and the second color you put in the middle of you lips for the perfect look!
Now for blush...
For a high end blush Benifit "Throb" is just a very nice and subtle pink!
For a drugstore option Maybelline Dream Bouncy Blush in "Rose Petal" is just a light pink that would look good on everyone!
**As you can see I did not include foundation, concealer, or bronzer because those things are personal preference.
These are just a few suggestion for the makeup for valentines day. I hope this was helpful for you guys! Comment below what makeup you want to try for Valentines Day!
Dont forget to follow me on twitter